Construction is still underway for the Grange Road Cycle and Walking Scheme in Rathfarnham, Dublin 14.
Although not finished yet, there do appear to be a number of problems with the new south-bound route, which goes from the junction with Nutgrove Avenue as far the St Enda's Park.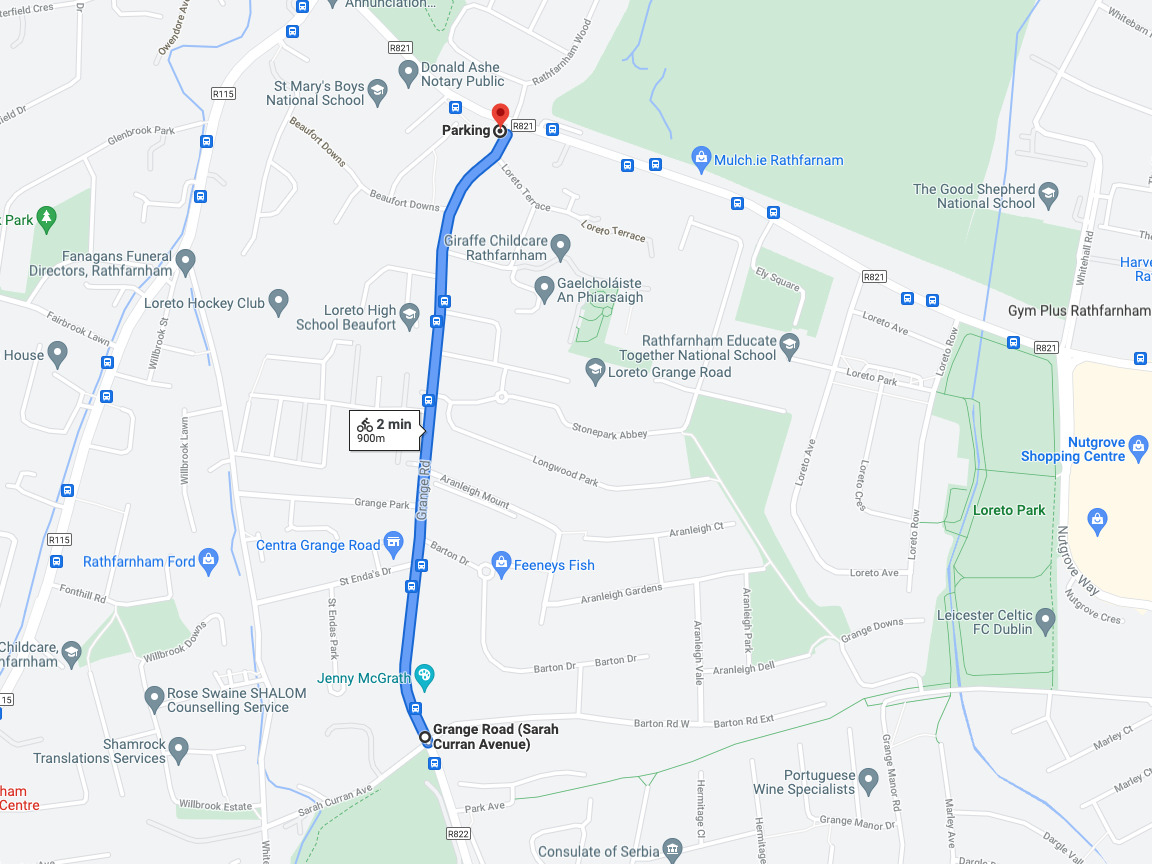 Starting at Nutgrove Avenue, the first part of the route seems to be of reasonable quality, even if it does look like prime vehicle parking infrastructure.
Unfortunately as soon as we get to the two schools, Loreto Beaufort and Gaelcholáiste An Phiarsaigh then the cycle lane completely disappears. The pencil shaped bollards pictured stop drivers parking their cars on the footpath.
Just past the schools there's a bit of old paint on the road, but it's so narrow here that it doesn't afford any protection. This is perhaps the most dangerous section of the whole road – and it's often made worse by customers parking in front of the Heatco business on the left.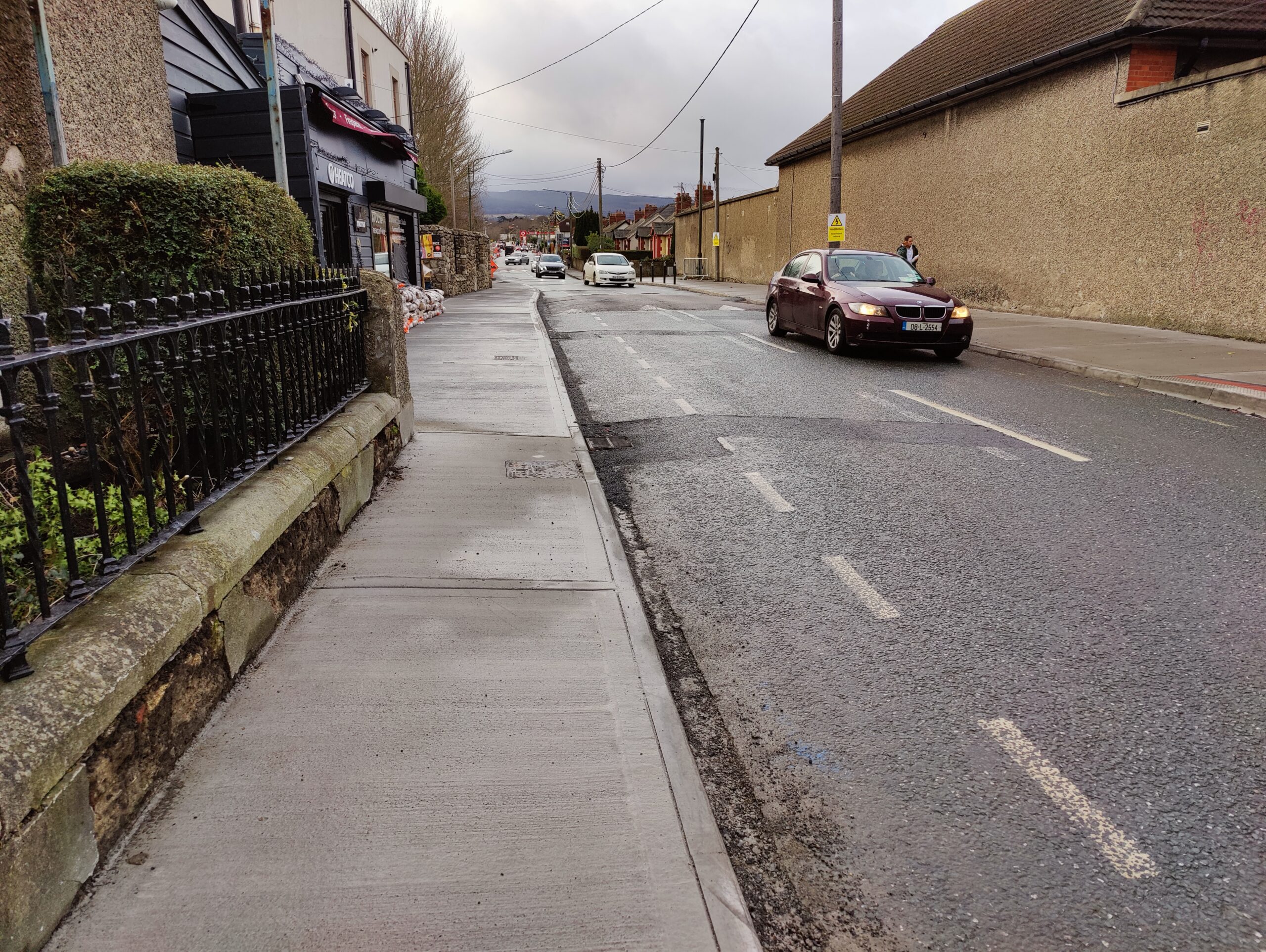 After the junction with Longwood Park, a segregated cycle lane reappears, and it chicanes around the back of the bus stop.
This continues along as far as the Circle K petrol station.
At the junction with Barton Drive there's a quite shallow bend in the road that encourages drivers to take the turn at speed.
Beyond the junction with Barton Drive, the new cycle lane connects with the existing two-way cycle lane (often partially or fully blocked by cars).
And when it gets to the junction of Barton Road West (just next to the entrance to St Enda's Park) then the cycle lane just stops.